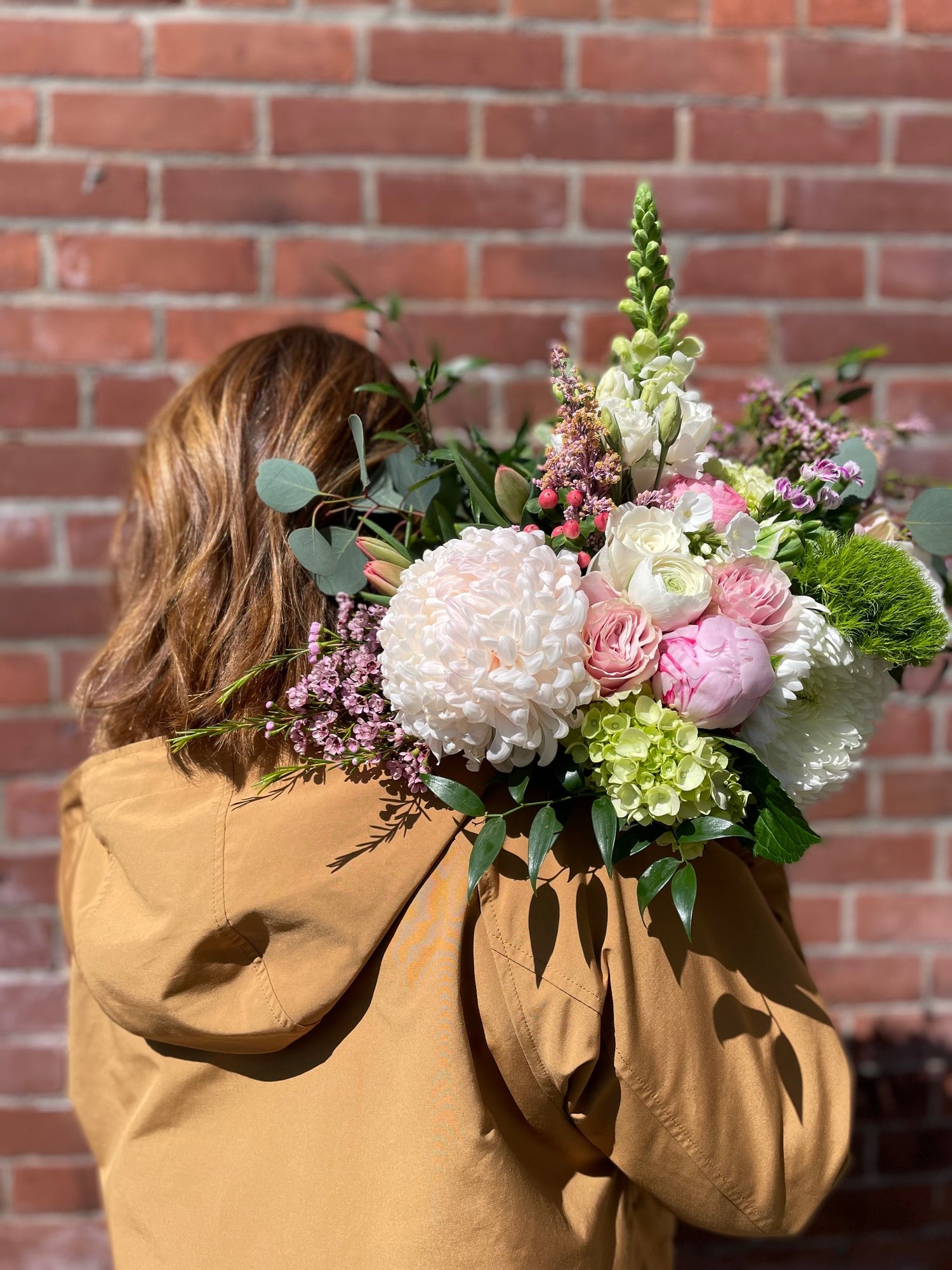 About Us
We are Toronto's one and only flower truck, trike, and retail shop, offering premium-quality flowers 7 days a week across Toronto and the GTA (Greater Toronto Area).
Beginning as a mobile business in 2018, we are grateful to have developed a loyal following of customers who come from all corners of the city to visit our pop-ups.
During the COVID pandemic, we expanded our business online, offering high-quality flowers and gifts for delivery in Toronto and beyond.
In 2023, we opened a beautiful 3000-square foot collective flower space in the east end of Toronto, which now serves as the headquarters and retail space of Lou-Lou's Flower Truck, as well as a creative community hub for workshops and events.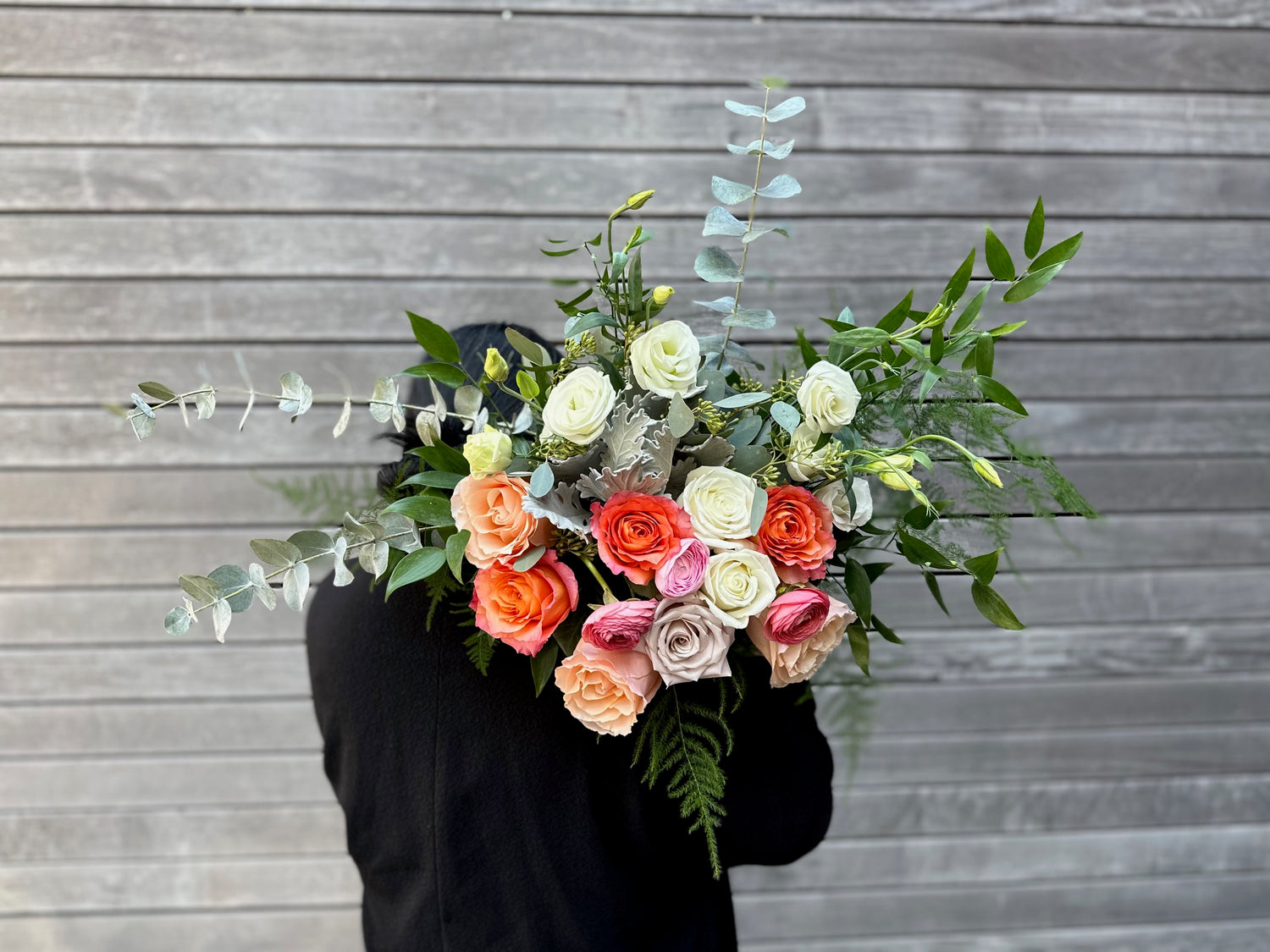 Why choose Lou-Lou's?
We are a small family business and use only the highest-grade, premium-quality flowers from growers we know and trust, meaning your bouquet will be super-fresh and of the best quality. We seek out the the most interesting and unique seasonal flowers and greenery to help make your bouquet extra special.
Each and every arrangement we create is unique and specially made for you, based on the occasion and your special requests. We never pre-make any bouquets - we take pride in tailoring each order for the recipient.
We offer same-day delivery 7 days a week across Toronto, or pick-up at your convenience at our studio.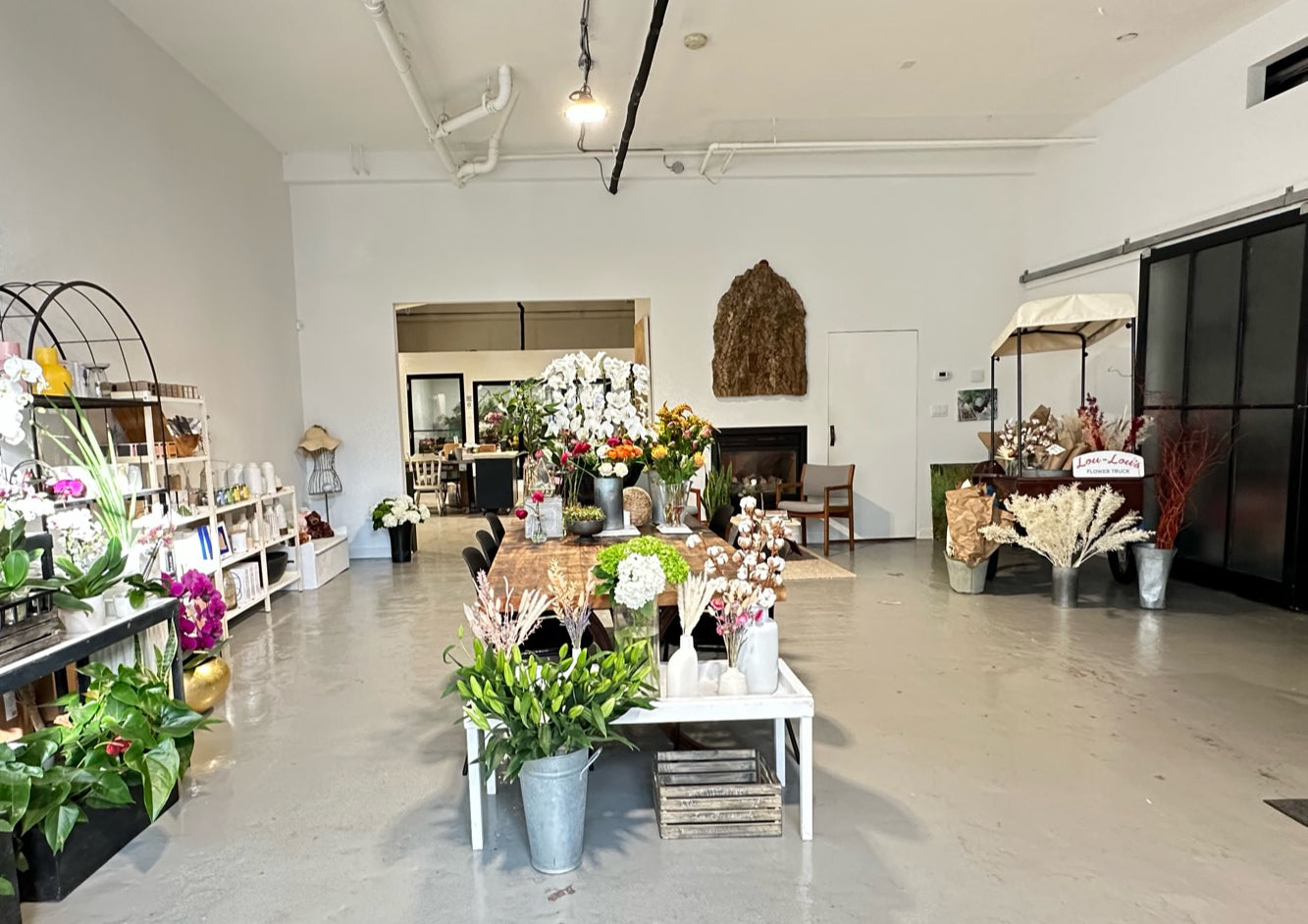 Our Studio
Located at 184 Munro St, at the edge of the Don Valley, our flower studio is open to the public for retail shopping and bouquet pick-ups.
We also host a variety of events including flower arranging workshops, and of course freshly prepare all of our bouquets and arrangements!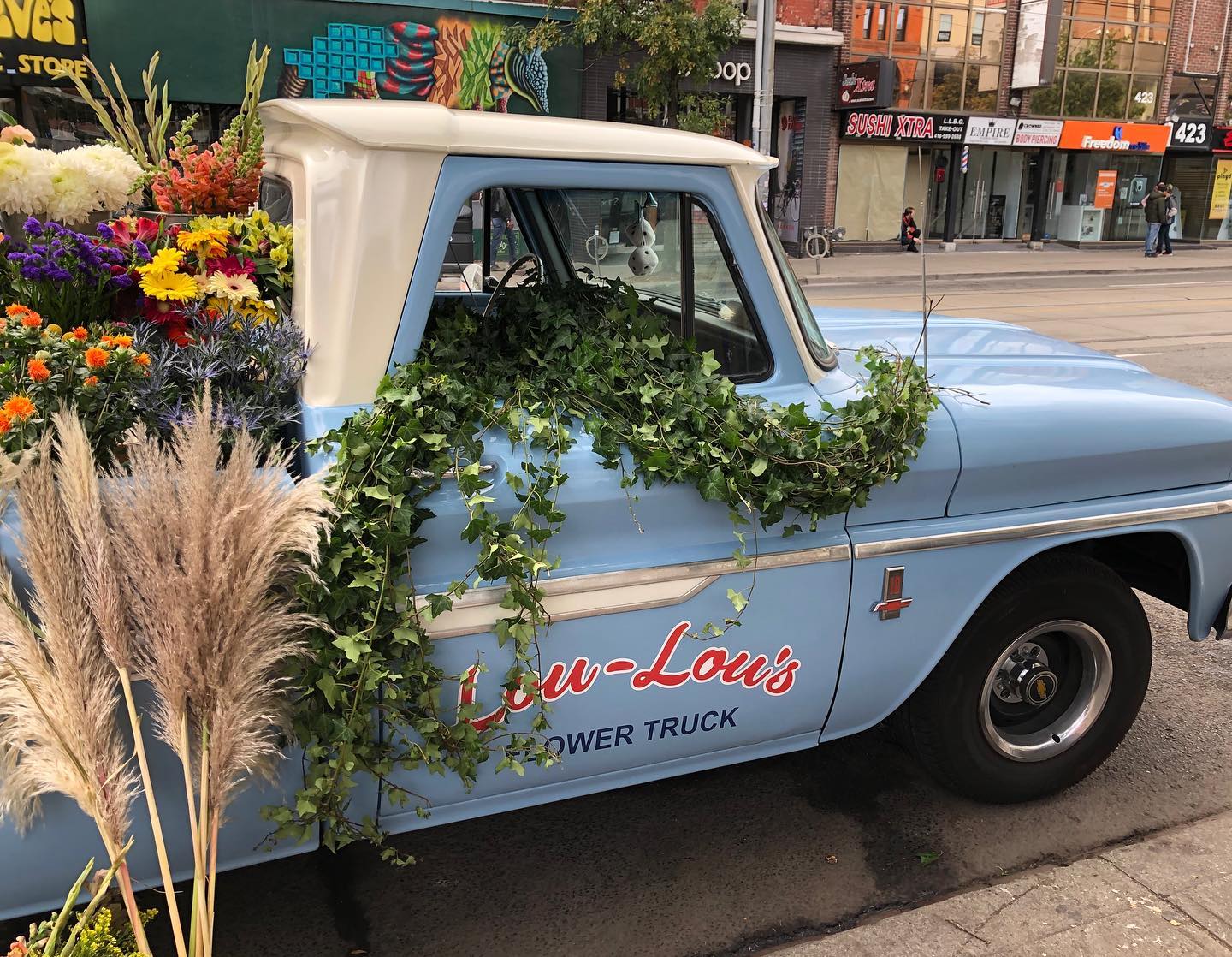 Our Truck
Our truck is a 1966 Chevrolet C10, purchased in Ontario and refreshed to its current baby-blue state.
From May to November, find our truck parked around Toronto for weekend pop-up days and special events.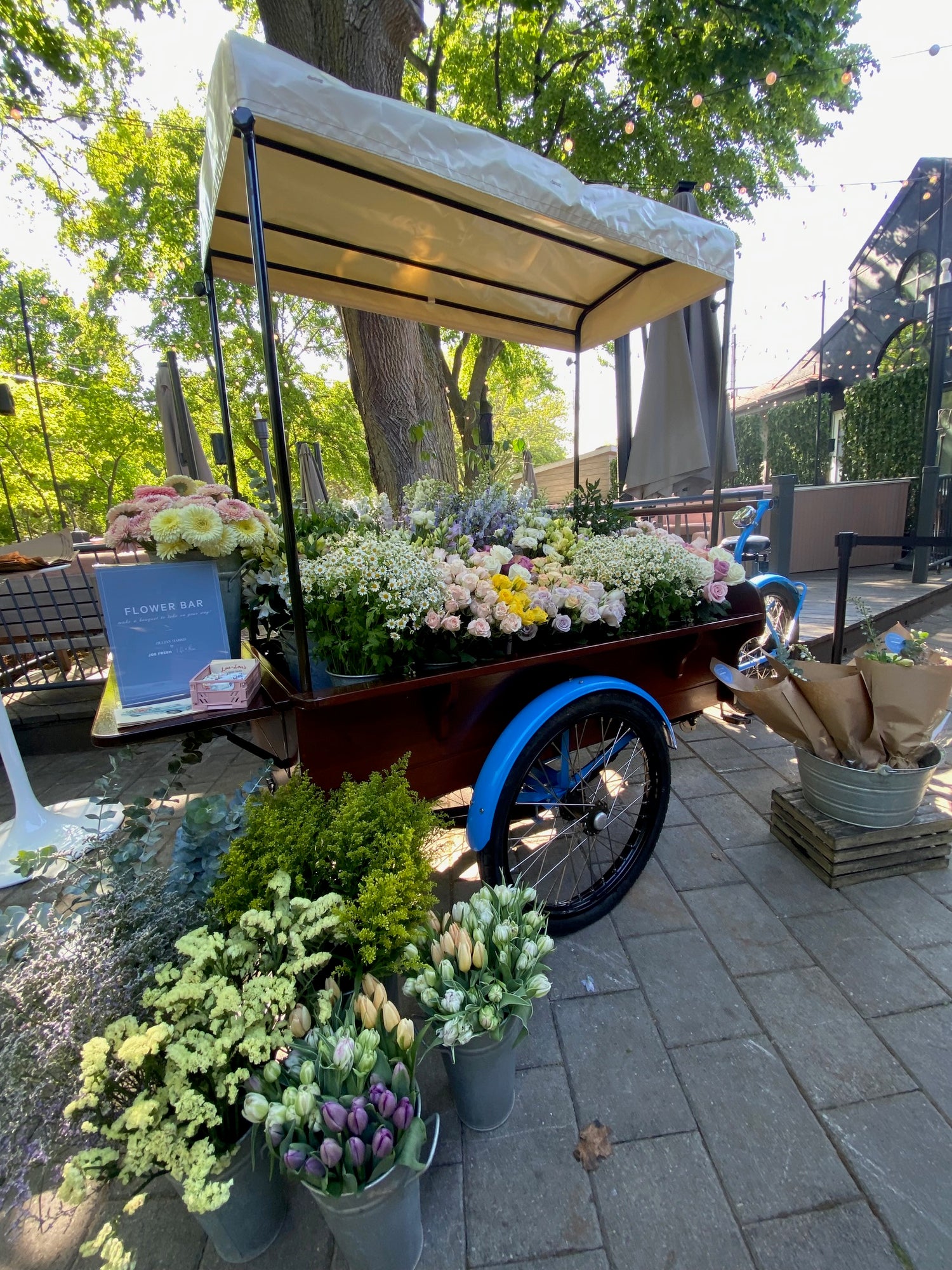 Our Trike
Our cargo tricycle ("trike") was custom-made in the Netherlands in the style of traditional Dutch work-trikes used for centuries for transporting goods.
Our trike appears at special events, private functions, and markets, and is perfect as a "flower bar" and to showcase our beautiful flowers and arrangements.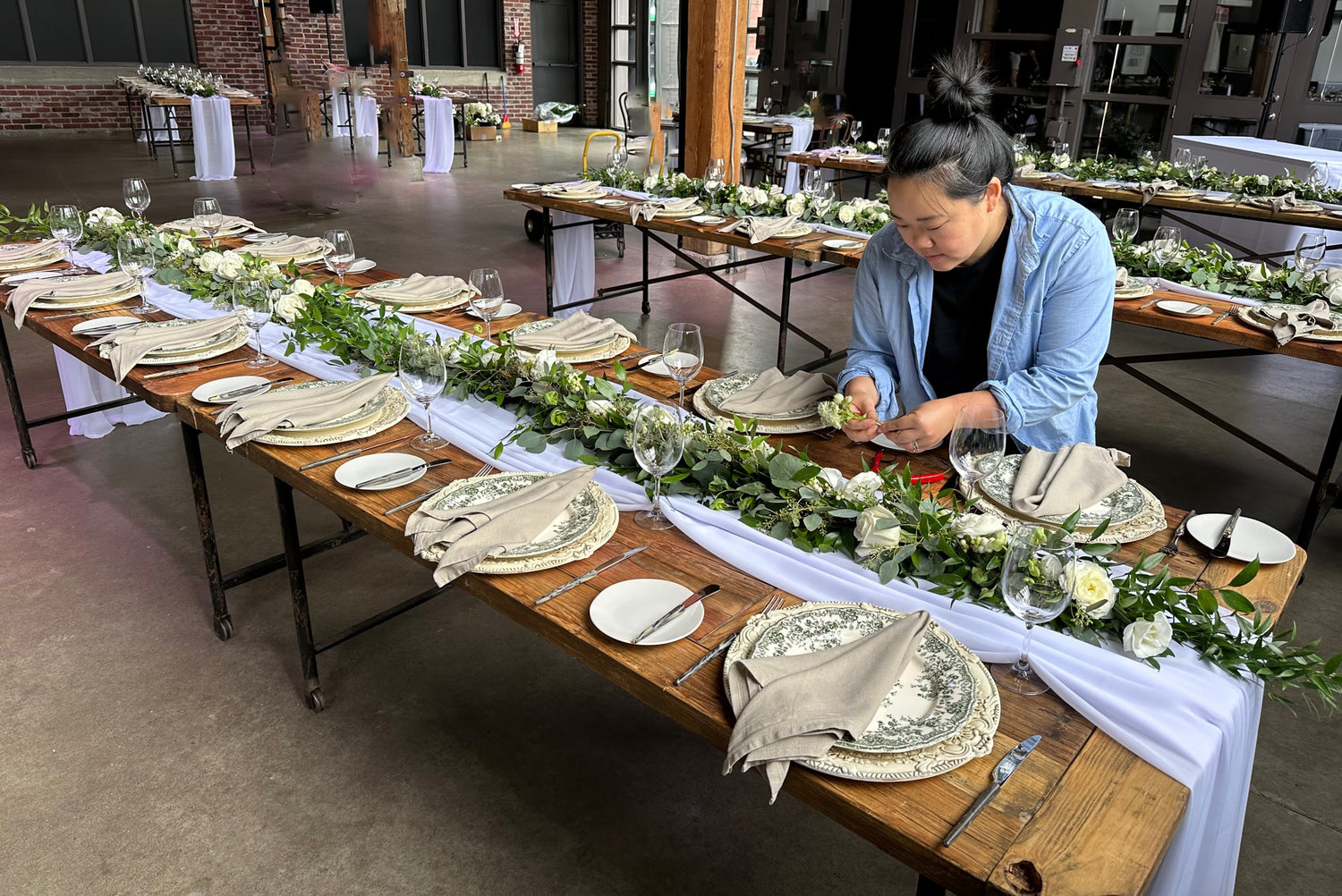 What We Do
We are flower-obsessed! In addition to creating unique bouquets and arrangements for our wonderful customers, we also enjoy hosting regular pop-up events, collaborating with and providing floral services to other businesses, and assisting with weddings and special events.
If there's anything we could help you with, please let us know!
Contact Us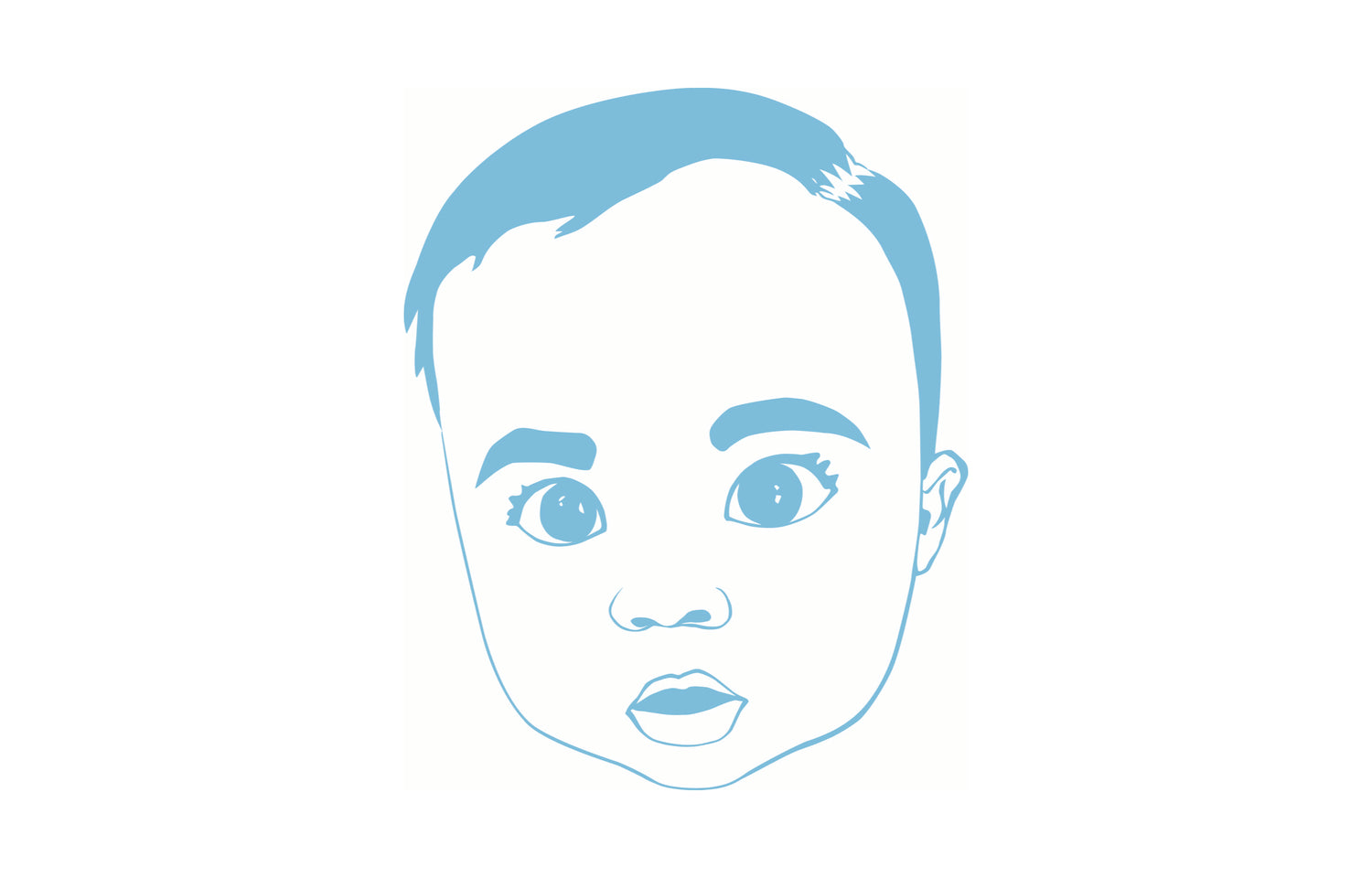 By the way, Who is Lou-Lou?
Lou-Lou's Flower Truck was named after our nephew, Louis! Here he is, as illustrated by Amara Strand Studio.